I've wanted to post this for awhile, and being that I have been very busy I have not set aside the time. But since my post last night sort of gave me the bug for blogging again, I figured I might as well use the momentum to fire this sucker back up.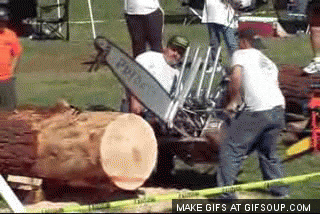 Ohhhh, HECK YEAH!
Let me explain what the cringeworthy mantra is. I call it a mantra because I've heard it over and over. You can all decide whether it's cringeworthy or not once I explain what I am talking about.
First of all, some background on a quintessential example of this phenomenon. I had a very long hiatus from writing anything about Rod Dreher or his so-called Benedict Option between my
"Main Dilemma" post of October 24, 2016
and
my short, almost-joking post on September 11
of this year. So almost two years went by without me saying anything, except in
this "meme-style" post
wherein I stated that I didn't have much to say about the Benedict Option. It is worthy to note that during those two years Keith threw up several posts about the Benedict Option and I did 30 or 40 posts which do not mention Rod Dreher or the Benedict Option at all.
So this was a comment made after my aforementioned
post on Sep. 11, 2018
:
Whatever Dreher's many faults, "uncalled-for Catholic bashing" is not one of them. Rather than criticize Dreher for reporting on sexual abuse, McKerrick, Francis' inadequate understanding and response, etc., how about you and others here in this little anti-Dreher echo-chamber face the issues head on?
It was not a new sentiment, but it hit home in a new way because of my light blogging in general over two years and in particular light blogging on Rod Dreher. This blog is not syndicated, advertised or even updated enough to merit it being any kind of destination in the top ten million English websites; you have to
try pretty hard
to read this blog, or hit it from a web-search or back-link. You might not realize this, but when you only post an average of once or twice a week for two years, your hits go down to almost nothing. You stop even getting advertiser spam in the comments.
So when Mr. Pseudonym shows up, he has found something to pique his interest. From EmitFlestiKY (which is Time Itself spelled backward followed by the abbreviation for
this
, or
maybe this
) we get a lecture about what we should and should not be doing alongside a sermonette on why we should be doing this and not doing that. The assertions in this sermonette are (1) Rod Dreher is not a Catholic basher, and (2) You are not facing issues head on.
I caught this on Facebook several weeks ago — Diane will remember. A person quipped that "[a] better use of Catholic time would be strengthening the witness and reasons to stay rather than snarling at those who have left when faced with the same repulsive rot." When I surmised that he was spending more time on the topic than I, he replied that he was sorry that I felt ruffled.
The exchange basically followed the same pattern:
Rod Dreher criticizes the Catholic church.
A Catholic or two take umbrage about it and make a remark.
A third party suggests that they should be doing something else, as if they have done something wrong.
The biggest problem I have with this mantra is that the ratio of our responses to something Dreher writes to his incessantly negative Catholic reporting is well below five percent. I challenge anyone to disprove this. The disparity is compounded when you include the fact that Dreher's megaphone at "The" "American" "Conservative" and his other media appearances dwarf anything that we do here or on our private social media platforms.
So now you know why I cringe. Please let me know if you find my reason valid. And stay tuned for a post entitled "How I Am Facing Issues Head On".